Instant WordPress Websites
Bring Your Business To Life Instantly
Let Dinah Build Your Site
Choose how you want your website to speak to your customers.
Safe web development practices to give you a fully functional website with no bugs.
Request as many changes as you want within the revision period at absolutely no extra cost.
Bring Your Business to Life Instantly
Like any of the example websites? Let me know and I will set up a similar one for you, or let me know if you have specific requirements for your website.
Pricing
Get 10% off this price when you sign up for any Maintenance Plan as well. Offer not applicable to Simple Websites
Payment Plans Available
This is the best option if you need a standard WordPress website with all the bells and whistles. This may also be needed if your current WordPress site has recently been hacked.
Today, anyone can set up a website if they have a computer, a credit card and a lot of patience. But rarely is the end result of a "do-it-yourself" website something that puts competitors on notice. A professionally designed website done by a custom WordPress developer is one of the best investments you can make in your business.  Putting your best foot forward online is always the best bet to make!
If you are looking for more advanced and tailored WordPress designs, engaging landing pages, and more flexibility, this is the right choice for you. Whether you're a beginner or a blogging pro, you're going to love having your website exactly how you want it.
Pricing: $597
Professional
Increase conversion with a professional-looking website
Timely
Get your service or personal website ready in less than a week, and e-commerce sites in 1 week.
Best Deal
Get the best website design service at a price that will not break the bank.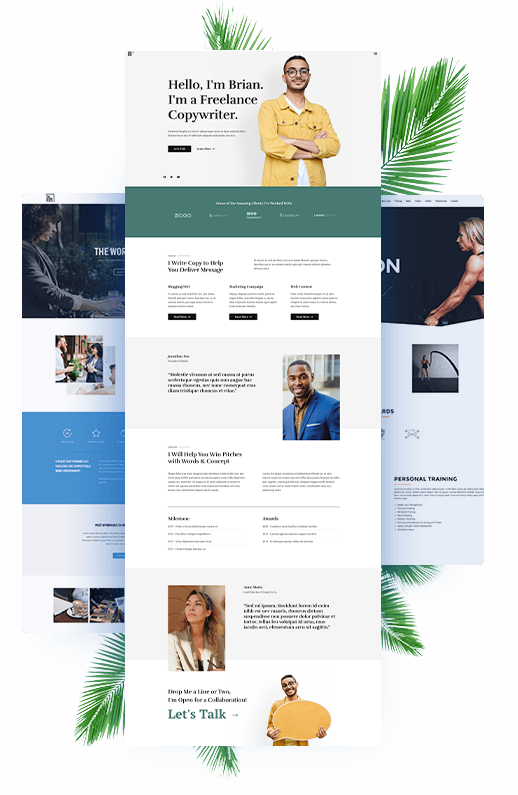 Basic Tutorial
Get a basic tutorial of how to navigate your backend and update your site. (Optional)
Revisions
Get up to 28 days of revision after the service has been completed.
Premium Plugins
Improved functionality with premium plugins.